INTERDEV's workforce 1.0 latest scheduling interface enables business to take control of the their delivery scheduling to increase the efficiency of fleet use.
In a single view, operations team are able to see –
Available Vehicles, Drivers and Shift Hours.
New jobs to be scheduled.
Jobs already scheduled.
Job details, which are shown in the left panel.

Customer Details
Items to be Delivered
Job Activities

Allocated Pickup Time
Travel Time to Delivery Location
Time to Deliver
Travel time to Next Delivery / Pickup Location

Job Events

Log of all activities recorded against the job since creation.
As jobs progress schedulers can see the jobs status change by colour flagging jobs in progress, jobs that are at risk of running behind and jobs that are complete.
If your challenge is schedulers allocating too many jobs to your delivery teams, because they do not understand the time it takes to travel between your depot and delivery locations, then workforce's schedule view will assist your business to improve customer satisfaction and ensure efficient use of your fleet.
With the new Chain of Responsibility legislation that comes in to place in October 2018, responsibility for un-achievable schedules will now implicate the behaviour of the schedulers and the rest of the business.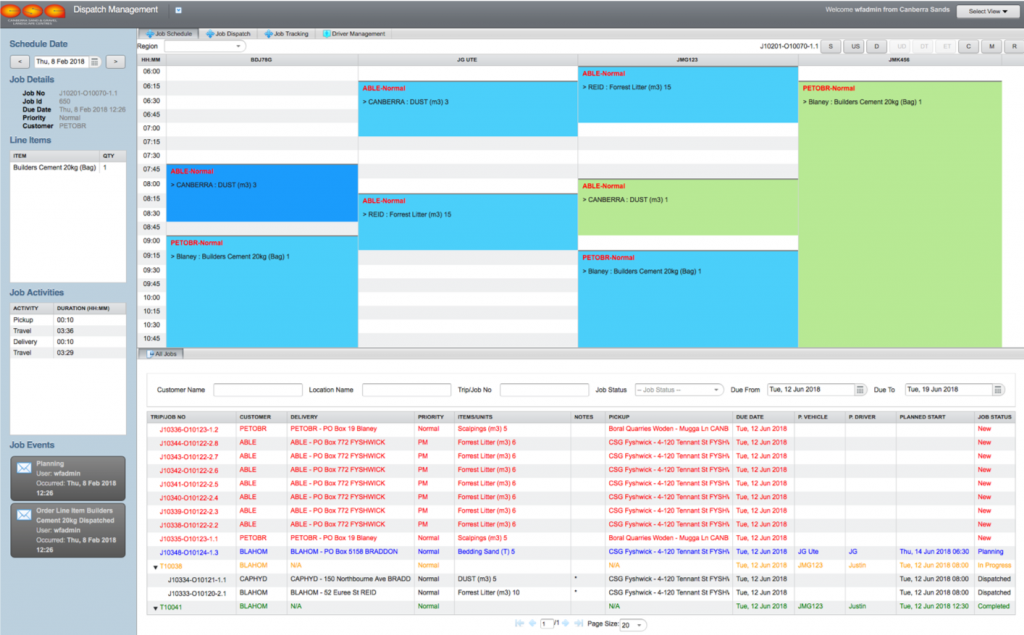 INTERDEV Driver and Delivery management solutions contact us now 
Filed under: Blog